MOTHER HIPS VIDEO
WE NEED YOU!
Be part of the next music video! We'd like to use videos and photos of YOUR adventures - whether it be hiking, climbing, kayaking, skiing, surfing, etc in our next music video! A lot of you have started families of your own along the journey and as a result we have a new generation of young Hips fans out there! If you have any footage of your kiddos rocking out at a Hips' show, or even to a Hips' record, we'd love to see that too! Post your files to our community dropbox to be included. Deadline for submissions is February 23rd at midnight PT.
WEST COAST DATES ANNOUNCED!
The Mother Hips will be back on the road touring the West Coast in March! Tickets are on sale now!
HIPNIC X LINEUP ANNOUNCED! TICKETS ON SALE NOW!
This year marks the tenth anniversary of the annual Mother Hips Family Hipnic which will take place on May 18th - 20th, 2018. Tickets are on sale now! For rooms, call 831-667-2422.
BENEFIT SHOW AT MYSTIC THEATER FEBRUARY 3rd
Blue Rose Music presents The Mother Hips at the Mystic Theater in Petaluma, CA on February 3rd in support of the Declan Walsh Special Needs Trust. 100% of all ticket sales goes to the Declan Walsh Special Needs Trust. Tickets are on sale now!
BLUE ROSE MUSIC

The Mother Hips are excited to announce the band's signing with Blue Rose Music. Joe Poletto, Founder of Blue Rose Music, announced the signing today. Poletto says, "The Mother Hips are an incredibly talented group and we are honored to have them on board. We could not be more excited for the future of their 'California Soul' sound with Blue Rose Music."

Blue Rose Music is an artist collective that assists in the business and creative development of select musicians and projects. With extensive marketing and technology resources, Blue Rose enables artists to bridge their traditional audience-building avenues with today's web, social and digital sharing capabilities. A portion of all revenue is donated to The Blue Rose Foundation, which provides pre-school scholarships to financially disadvantaged children.
GREG LOIACONO
SONGS FROM A GOLDEN DREAM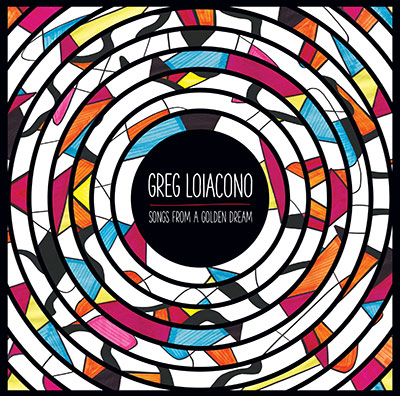 Greg Loiacono's first full-length solo album, Songs From a Golden Dream, is out now on limited edition vinyl, CD and digital formats. With 11 new songs by The Mother Hips co-founder, Songs From a Golden Dream finds Loiacono delivering his boldest and most accomplished release to date. Songs From a Golden Dream is a baroque, electric work that hums and spits with energy even in its quietest moments. Expert song-craft developed over an eclectic career springs up innovatively throughout the album. Seated far from the bleary detachment common in his generation of songwriters, Loiacono's songs are bright-eyed, present, sincere and a bit psychedelic.



MORE TOUR DATES