THE MOTHER HIPS ANNUAL HOLIDAY SHOWS

The Mother Hips will be returning to the Great American Music Hall in San Francisco on December 15th and 16th for their Annual Holiday Shows. This Mother Hips tradition has been going on for over two decades and is definitely the highlight of the year for the band and their fans. Greg says, "The Music Hall shows have always been special to all of us. Because the venue is close to my home, I always have lots of family and close friends there, so the crowd is filled with all of my favorite people"
This year is particularly special given that the band hasn't played since 2016 due to Tim's paragliding accident. "It's been a challenging couple years for me and the guys and I are really happy that I get to return to doing shows in such a celebratory setting."
Recently added to the tradition is the all-ages Hips Holiday Matinee at Slim's. This will take place on Sunday, December 17th in the afternoon. Please stay tuned for more details on these three exciting shows!
BLUE ROSE MUSIC
The Mother Hips are excited to announce the band's signing with Blue Rose Music. Joe Poletto, Founder of Blue Rose Music, announced the signing today. Poletto says, "The Mother Hips are an incredibly talented group and we are honored to have them on board. We could not be more excited for the future of their 'California Soul' sound with Blue Rose Music."
Blue Rose Music is an artist collective that assists in the business and creative development of select musicians and projects. With extensive marketing and technology resources, Blue Rose enables artists to bridge their traditional audience-building avenues with today's web, social and digital sharing capabilities. A portion of all revenue is donated to The Blue Rose Foundation, which provides pre-school scholarships to financially disadvantaged children.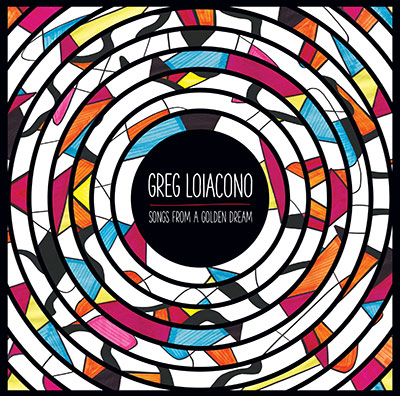 GREG LOIACONO - NEW ALBUM

Greg Loiacono's first full-length solo album, Songs From a Golden Dream, is out now on limited edition vinyl, CD and digital formats. With 11 new songs by The Mother Hips co-founder, Songs From a Golden Dream finds Loiacono delivering his boldest and most accomplished release to date. Songs From a Golden Dream is a baroque, electric work that hums and spits with energy even in its quietest moments. Expert song-craft developed over an eclectic career springs up innovatively throughout the album. Seated far from the bleary detachment common in his generation of songwriters, Loiacono's songs are bright-eyed, present, sincere and a bit psychedelic.



THE MOTHER HIPS PLAY L.A.'s FAMOUS TROUBADOUR
On Friday, May 27th, 2016, The Mother Hips performed a special show at the Troubadour in Los Angeles. The band covered a surprise record as part of their two set show. This is how the show started...